Sedon Choo
POSCO
Update time:2022-01-26 15:51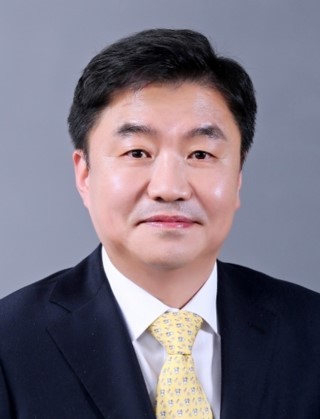 Sedon Choo has been the Executive Vice President of POSCO since 2016 and is currently the head of Steel Solution Research Lab. After graduating from Seoul National University(Metallurgy, BS) and Korea Advanced Institute of Science and Technology(Mat Sci. & Eng., MS & PhD) began working as a researcher at POSLAB(POSCO Technical Research Lab) in 1993. In 2003, he led the Thick-plate Design team in Marketing Division and in 2009 became Group Leader of Technical Planning Group.
In 2011, he returned to POSLAB in Gwangyang as a Group Leader of Thin-plate Research Group and became the Head of Gwangyang Research Lab(Senior Vice President) in 2015. Later, he also served as the Head of Pohang Research Lab and became the Head(Executive Vice President) of Energy and Shipbuilding Steel Marketing Office in 2016. After working as the Head of Steel Solution Marketing Office in 2018 he is currently the Head of Steel Solution Research Lab in Incheon.
He was awarded the official commendation from the Minister of Commerce, Industry and Energy in 2007. He was also awarded the Steel Technical Creative Award by POSCO in 2012 and Steel Technical Innovation Award in 2013. In 2014, he won the Technical Award from the Korean Institute of Metals and Materials.